A Pop Art Party!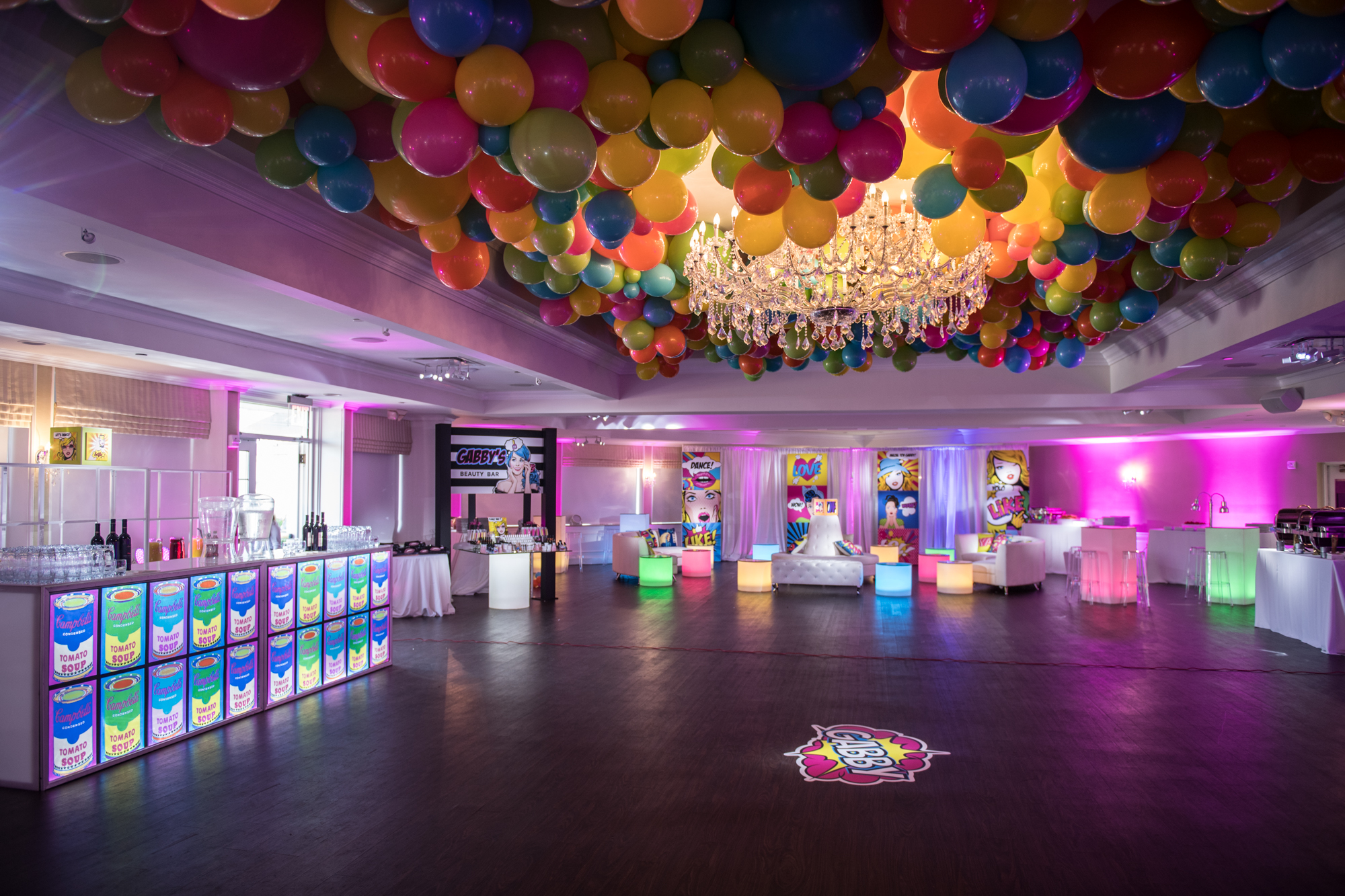 A great event always begins with the logo and branding. When Gabby's mom came to Events 360 with her idea for a Pop Art themed Bat Mitzvah the first step was a logo and great invite. With the help of Graphic Designer Michal Weinstein of MLWDESIGN and Dassy Weiss of RSVP by Dassy a logo and invite were born.
Now that the invites were ordered it was time to tackle the decor. MLWDESIGN together with Gabby's mom chose and created all the colorful images for the event. Together they designed the napkins, benchers, backdrop, decals and panels. Events 360 Decor's talented artists turned those images into real life blown up art. Events 360 talented crew designed the light up lounge. Ready made pop art pillows were purchased by the client to add that extra touch. Hot Pink lighting by Naomi Cohen from EVENTPLANNERNY made everything pop. The photobooth by EVENTPLANNRNY as always was a big hit with every guest going home with custom frames.
The sign in board designed by MLWDESIGN was a pop art image of Gabby printed on 24 by 36 metal. While most sign in boards get thrown into the garage this one will no doubt be proudly displayed in Gabby's room.
For the giveaway, Gabby's mom wanted something unique. MLWDESIGN suggested a cool bag with a custom keychain and because Gabby loves nail polish, her mom came up with the idea of a beauty bar which doubles as a booth. Events 360 turned her vision into reality with the amazing Beauty bar booth that was such a hit.
HJ PHOTOGRAPHY took all the incredible photos.
The event was a tremendous success filled with many branded details. It was an amazing collaboration of many of our businesses working in unity to assure a perfect and cohesive event. Gabby's mom was very hands on and planned her party herself, even bringing on a pop art table girl that ended the night serving custom cookies. When she needed help, like the day of the event, she hired one of our talented planners to be there that day to assure everything goes smooth.
View all the images here: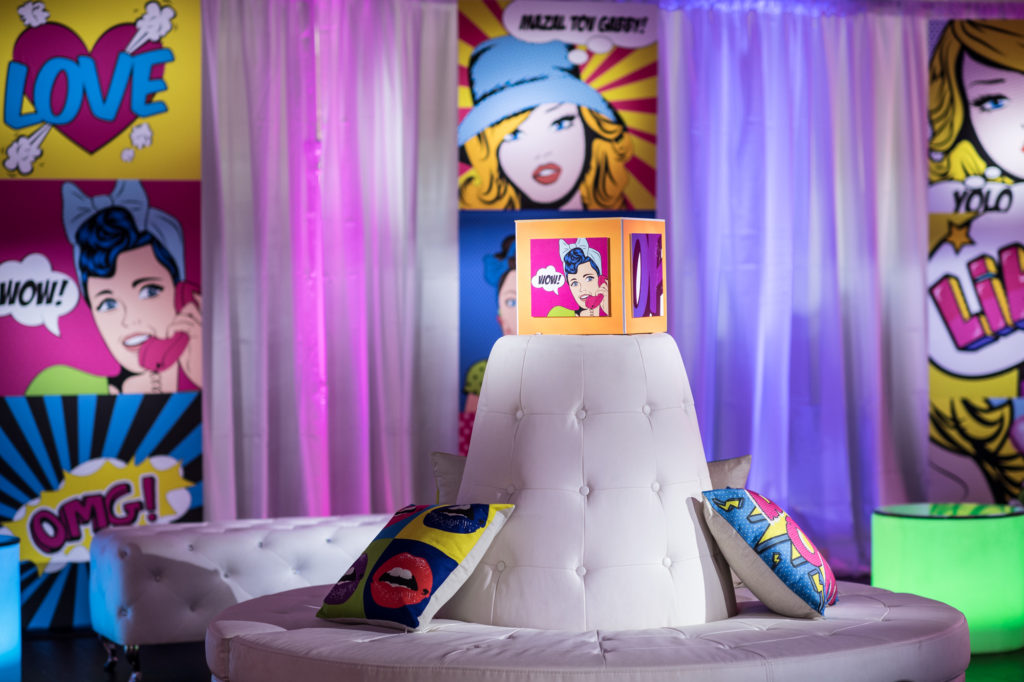 Pop Art Decor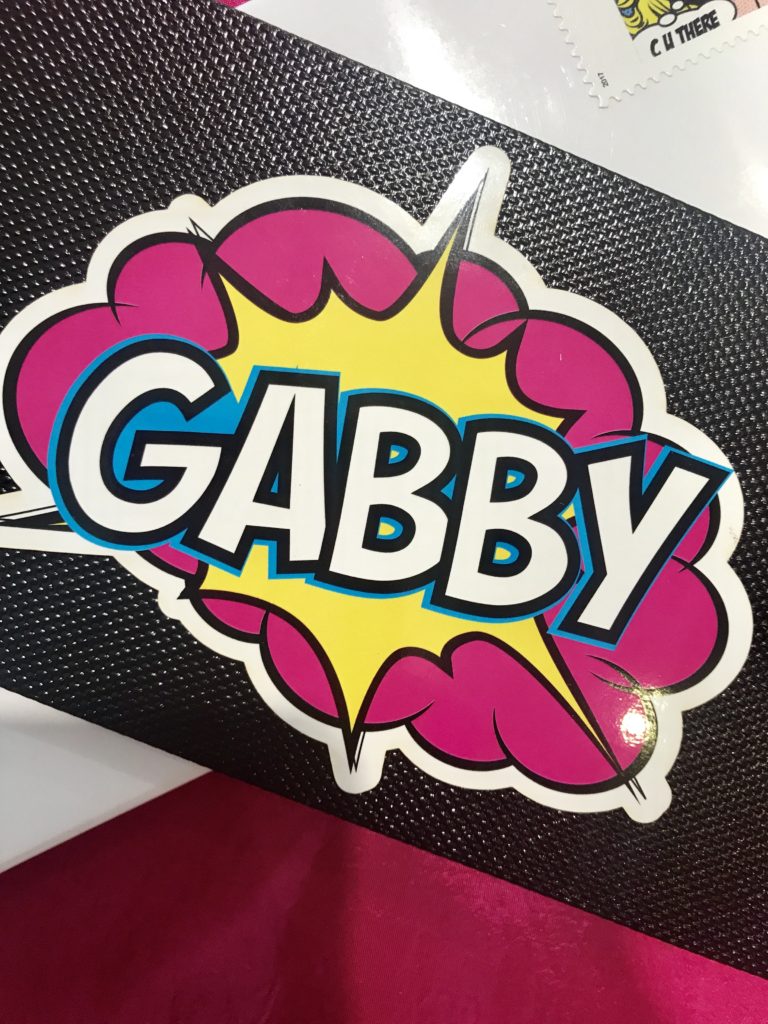 Pop Art Invite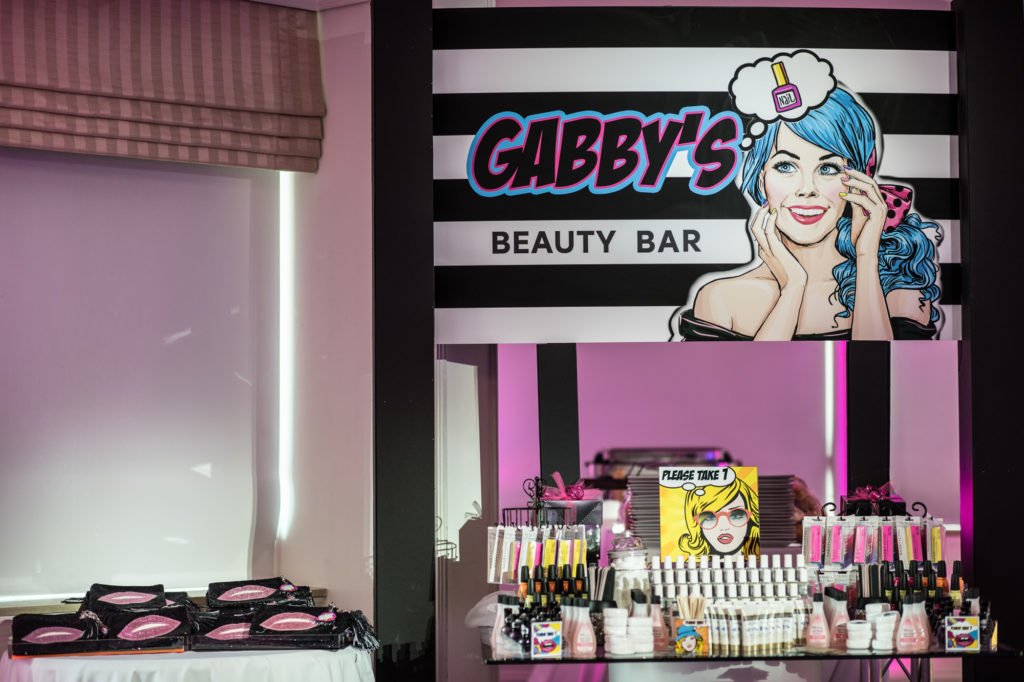 THE SWAG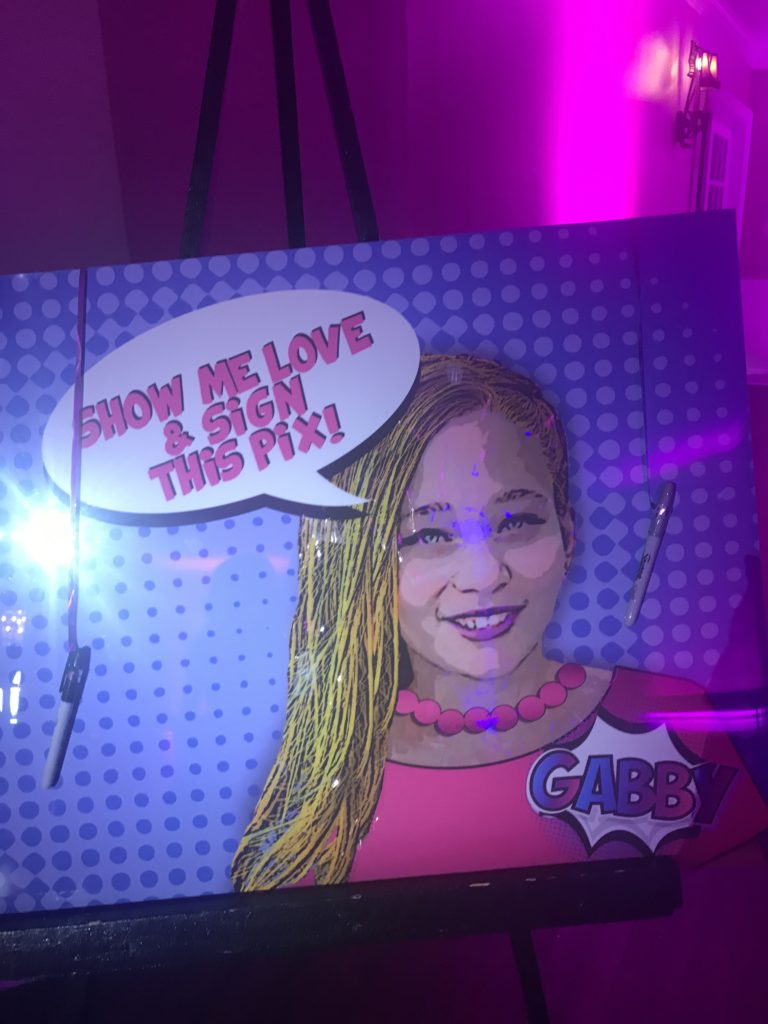 Sign In Board
Watch behind the scenes and the actual event here:
---