The Science of a Simcha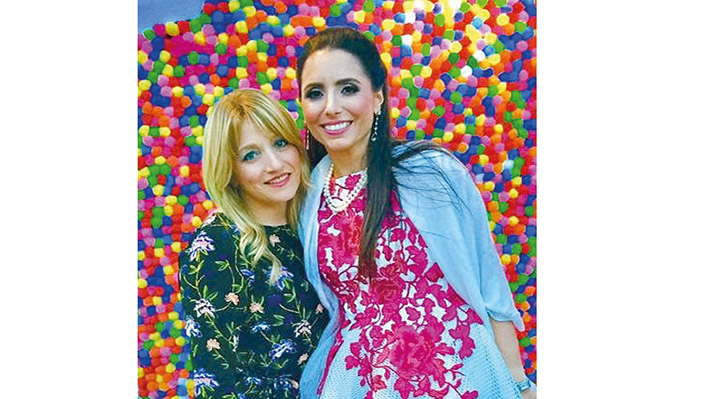 By Larry Gordon
September 20, 2017
It used to be that if you were fortunate enough to make a simcha—let's say a bar mitzvah, batmitzvah, or wedding—you just made a few calls and it was all done. But then over the last decade or so, maybe a bit more, a simcha, regardless of the type, became something greater and larger, and frequently too much for one or two people to handle.
That's where the new Events 360 company comes into the picture. Located on Central Avenue in Cedarhurst, Events 360 was the brainchild of our former graphics director, the talented Michal Weinstein.
Events 360 is a group of talented artists and businesses in the events industry with combined decades of experience in delivering the precise type of simcha that people want to have as they celebrate milestones and lifecycle events in their lives and those of their children.
So let's break it down a bit, though I suggest that in addition to reading about this boutique simcha shop with everything at your fingertips, you actually take a few moments to step inside and almost instantly watch your special event come alive.
We live in a fast-paced, busy world full of all kinds of pressures either at work or at home—and very often in both places. As a result, when it comes to planning that big event, it's easy to become frazzled and overwhelmed with a sense of losing control.
Now, though, it looks like things do not have to be that way. And why should they be if for a few extra dollars you can have everything done for you—expertly—to your expectations and liking?
"Very often people walk in," says Michal—who runs the décor and planning part of Events 360 together with Naomi Cohen—"and they sit down and just say, 'We are making a simcha, we are busy, and we need help,' and we pick it up from there."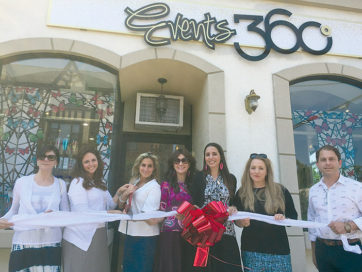 "However, if someone wants to run their own event, we are the ideal solution too," she adds, noting that clients can pick and choose whom they want to use and work directly with all the sources.
And I need to add that this is a very comfortable place to sit and talk out your dreams and visions about that next big party and then just having it done.
So what are some of those things for your simchathat are just too time-consuming to get done in the fashion that you prefer? The list begins with the design of a logo or monogram for your invitation, swag and screen-printing (if you don't know what that is, it's probably not that important to you), invitations (that's a big one often filled with frustration), linen, lighting, flowers, and balloons. And then there is entertainment, music, DJ, MC, hostess gifts, photography, albums, videography, montage, venue, caterer (food), benchers, and kippahs.
The list of vendors is too long to mention but once you step inside the Events 360 shop at 510 Central Avenue, it will become clear that your big simcha or event can easily be bigger and greater than you ever imagined. All the information that you need is available at events360ny.com or, better yet, follow their very creative Instagram account @events360ny.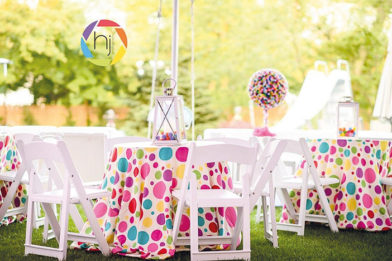 ---